World
Or was the $50,000 poorhouse a lie? Musk's luxury mansion life…
Businessman Elon Musk says he has been reducing his physical presence for some time, living his life in a small house worth $50,000 that he rented from his company. It's not a lie, his residence really looks like a 50-year-old single-story house. However, recent reports in the US press indicate that on the other side of the coin, Musk has a completely different life…
Time, one of the most widely read News magazines in the U.S., last week named Tesla's and SpaceX CEO Elon Musk "Person of the Year," sparking many controversies. Whether Musk deserves this credit or not is another matter of debate, but he deserves to have a little talk about the first sentence of the article.
"There is no home owned by the richest man in the world…" it begins.
Actually, it's not very new information. On the contrary, since the best-known details about Musk. Musk is doing his best to make sure the rest of the world doesn't forget it for a moment, underlining that he "doesn't have a home" at every turn.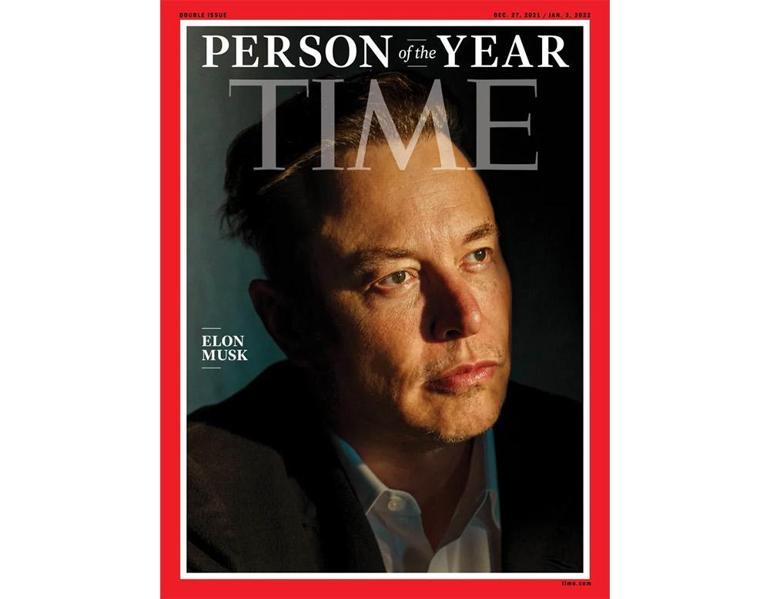 And it's not just about the house. Musk, whose fortune is estimated at around $240 billion, announced last year that he wanted to simplify his life and therefore "put almost all his physical assets up for sale." He then often posted and explained how modestly he enjoyed himself.
In June last year, for example, he tweeted, "My current residence is a house in Boca Chica/Starbase worth about $50b that I rented from SpaceX. It's like a great thing."
COMPLAINING FROM MUSK, NEIGHBORS IN BOCA CHICA
Boca Chica is a small town in the US state of Texas, near the Mexican border. We told you in our story below how life in this town, right next to the facility where SpaceX's rocket launchers are located, has changed with musk's arrival.
Residents told the New York Times, the source of the story, that they weren't happy about Musk settling in Boca Chica, adding that Musk didn't love them either, saying, "He has no intention of saluting us or meeting his neighbors."
In short, Musk's life in the small house in Boca Chica is well known. But then there's the detail that doesn't quite fit the image of a "humble billionaire with modest tastes" that is so well known. That's because Musk has been living in the mansion of a very wealthy friend he's known as "Kenny" for about a year.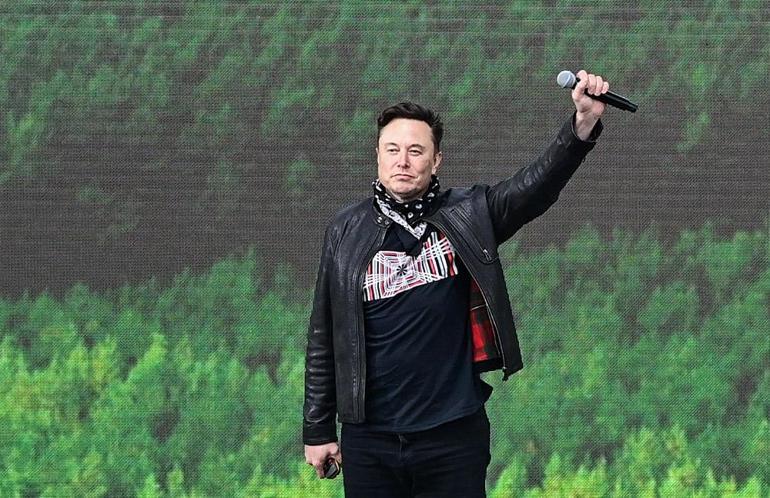 RECORD RENT LUXURY PROPERTY WITH PRICE
The economic newspaper Wall Street Journal recently published a story examining this mansion, which is not mentioned in the star-st starred Elon Musk profiles.
Built on vast swaths of land in Austin, Texas, the mansion is so luxurious that when it was sold a few years ago, a record was set that turned real estate prices in Austin upside down, the newspaper reported.
Musk has also met with several real estate consultants and is in talks to buy various mansions around Austin, even personally touring some homes, sources told the newspaper.
According to the Wall Street Journal, the owner of the mansion where Musk lives is billionaire Ken Howery, nicknamed "Kenny." Howery and Musk, a venture capitalist with a fortune of $1.5 billion who is well known to the tech world, have known him for a long time. It's such a well-kept secret that even some of Howery's friends said they weren't aware of it.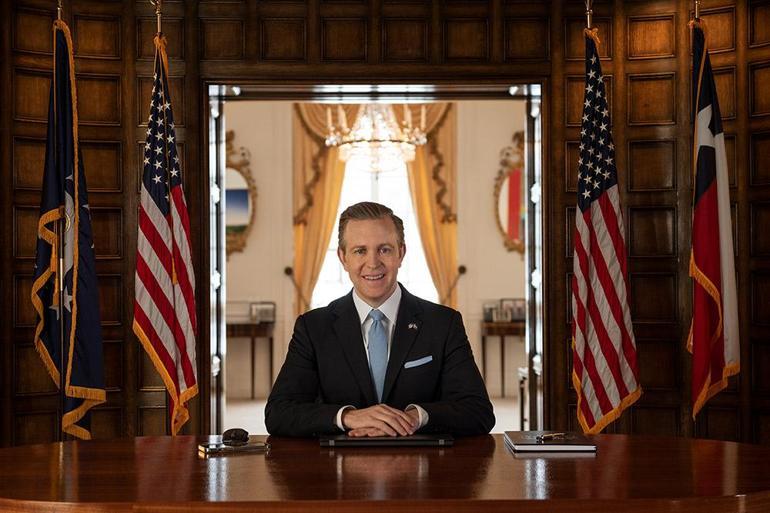 Photo: Ken Howery – CC0
BILLIONAIRE PARTYING WITH LEO DICAPRIO AND ORLANDO BLOOM
Howery is one of the founders of PayPal. Musk also worked as a senior manager at PayPal early in his career. After PayPal, Howery co-founded the Founders Fund with renowned investor Peter Thiel. Founders Fund, a venture capital fund, has supported many of Musk's companies in the past.
Musk, Howery and Thiel are now considered part of the group known as the "PayPal Mafia." All of the members of the group have achieved great success with the companies they established after their senior positions at PayPal.
According to his short profile in Forbes, Howery, 46, lives in San Francisco, is single and a Stanford University graduate. A member of the PayPal Mafia, Howery founded the Founders Fund after the sale of PayPal in 2002, co-founded with Peter Thiel and Luke Nosek. He's now one of the company's four partners. The Founders Fund is one of the first companies to invest in Facebook, and this success is seen as the result of Howery's forward thinking. Companies Howery has invested in include Zocdoc, which provides doctor's appointment services, and Zenefits, which makes human resources software. Howery was ranked 80th on Forbes' list of most successful tech investors in 2017.
Musk wrote in a 2017 tweet that he had to stop by a party with Leonardo DiCaprio and Orlando Bloom among his guests to say hello to Howery.
Howery served as U.S. Ambassador to Sweden for the last two years of Trump's presidency. Those who knew him well said that after his ambassadorial tenure ended, Howery began to travel the world, pursuing tornadoes and other radical weather events as a hobby.
Musk, who announced last year that he was moving to Texas, also moved to the mansion, which remained vacant because of Howery's travels, the newspaper said. Musk announced that Tesla's headquarters would also be moved to Austin in early 2021.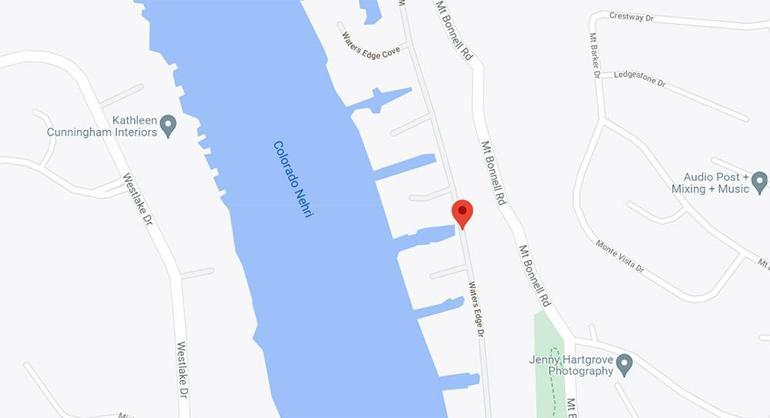 Howery's mansion is on one of these little noses on the Colorado River.
AUSTIN'S MOST SPECIAL PLACE
According to land registry records, Howery's mansion is located in one of Austin's most exclusive neighborhoods. The interior of the mansion, part of the "Waters Edge" residences on the banks of the Colorado River at the foot of Mount Bonnell, is about 745 square feet wide. Waters Edge, where the manor house has a pool, jacuzzi and private jetty on the waterfront, is a protected living space with high walls and security.
Howery's mansion sold for more than $12 million in 2018. Real estate agents told the Wall Street Journal that the current price of the mansion will be well above that amount, noting the boom in property prices in Austin. It is unclear whether Musk paid Rent to Howery because of the use of the mansion.
Musk also did not respond to the Wall Street Journal's requests for comment at the time of Writing of Howery's story, the report said. But after the story broke, Howery sent an SMS to the newspaper's reporter, saying, "Elon doesn't live in my house, he lives in South Texas. Austin occasionally stays at my house as a guest during his travels." Similarly, after the news broke, Musk made a brief statement in an email to news site Insider, saying, "I don't live there and I don't look for homes anywhere else."
The Wall Street Journal said, "Musk's long stay at the austin estate and negotiating for nearby real estate does not fit the image he is building. A few years ago, Musk placed a pillow under his desk in his office at Tesla's factory near San Francisco and occasionally slept there" referring to another 2018 report in the same newspaper.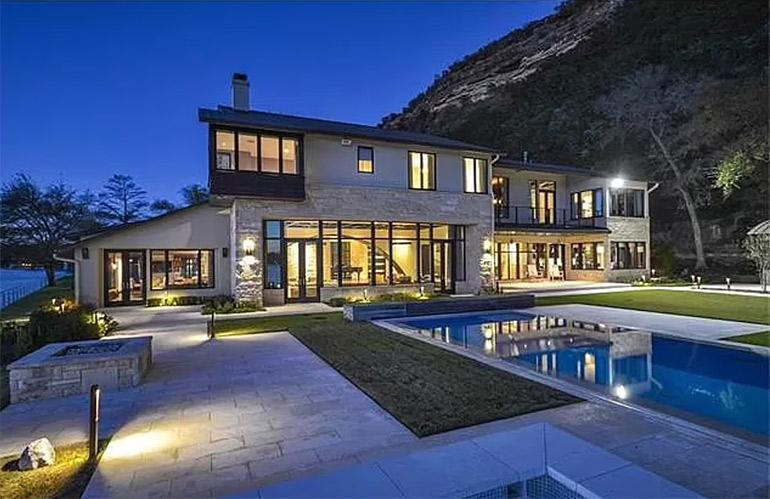 This photo from Howery's mansion is available on real estate site Zillow
RESIDENCE REALLY IS IN BOCA CHICA
Musk promised his Twitter followers last year to "not own a home" and then disposed of several residences in his portfolio.
"I really live in a $50b house," he wrote on Twitter again in July. Open sources in the state of Texas show that Musk has voter registration in Cameron County, near the Coast of Boca Chica, Texas. Musk's residential address is a one-story house built in 1971. According to the records, the house is owned by Space Exploration Technologies, or SpaceX.
Austin is a city with a long history of the tech industry. But there has also been a boom in Austin in recent months, with Musk companies such as Tesla, SpaceX and the Boring Company increasing their presence in Texas. In August, a report in the Texas Monthly magazine reported that Tesla had applied to sell electricity to the people of Texas through its subsidiary, Tesla Energy Ventures. If the initiative is implemented, Texans with solar panels in their homes will be able to share the generated energy with the state's unregulated electricity network.
Sources close to the matter told the newspaper that Musk and his representatives have met with several real estate agents in Austin in recent months and are hunting for real estate in the area. Musk's financial advisers have submitted various requests to brokers, including a large open field that is not currently on the market.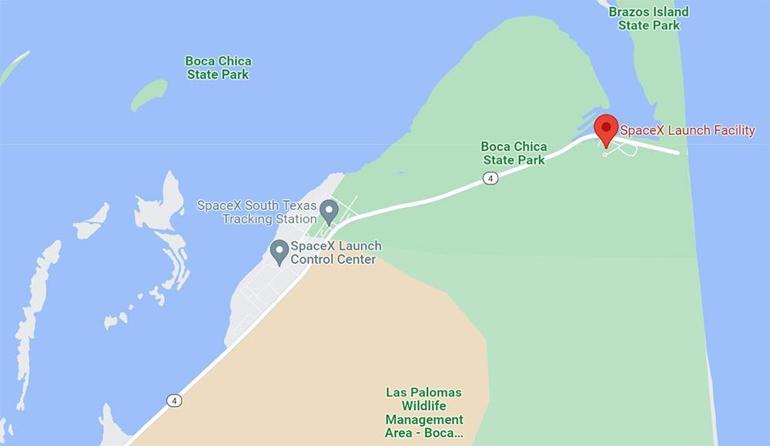 SpaceX facilities spread across Boca Chica
NOT GOING TO HOME SIGHTSEEING APPOINTMENTS
Musk personally toured several homes, including the specially designed mansion of prominent jewelry designer Kendra Scott, the two people said. Scott, who declined to comment to the newspaper, was also ready to settle, but Musk had scheduled several appointments to see the house and did not go to any of them, a source said.
Musk's biggest concern was privacy, it said. Many sources said Musk's search for a home was conducted with the highest level of secrecy, so even if Musk found what he was looking for, the sale would not be made public. In fact, when Austin's most expensive home was sold earlier this year to a California-based company with ties to Musk for $39 million, rumors spread in the neighborhood that Musk was the one who bought it.
But the house's former owner, Jonny Jones, was forced to issue a statement saying it wasn't Musk who bought the house after rumors spread quickly. Michele Turnquist, a real estate agent who represented Jones at the sale, said people continued to congratulate her on the sale, adding, "I heard from five different people, 'You sold Elon a house.' I tell them all the same thing: even if Elon bought the house I sold, I don't know."