World
The Latest: U.S. response to Russia's security demands
U.S. Ambassador to Moscow John Sullivan delivered the letter to the Russian Foreign Ministry, which included the Washington administration's response to Russia's security guarantee proposals. Meanwhile, US Secretary of State Blinken made it clear to Russia in the letter that Ukraine could choose its own allies, while the Washington Administration turned down Moscow's request to do so. There was also a statement from the NATO side. "We are ready to listen to Russia's concerns and resolve them with diplomacy," NATO Secretary General Jens Stoltenberg said.
Russia'stext on security proposals to the United States and NATOlast month received a response from the United States. US Ambassador to Moscow John Sullivan arrived at the Russian Foreign Ministry building at 19:30 GMT and held a half-hour meeting with Russian Deputy Foreign Minister Aleksandr Grushko. "During the meeting, the U.S. Ambassador delivered the U.S. administration's response in writing to the draft agreement on russia's previous security proposals," the Russian Foreign Ministry said in a statement.
BLINKEN: WE EXPRESS OUR CONCERNS
U.S. Secretary of State Antony Blinken said at a news conference on tensions between Ukraine and Russia that the United States had responded in writing to Russia's security offer. "The U.S. response provides a serious diplomatic path forward. The text we sent includes concerns about the actions of the United States, our allies and partners that have led to Russia's security threat, a principled and pragmatic assessment of the concerns raised by Russia, and our own proposals on areas that we can do to find common ground."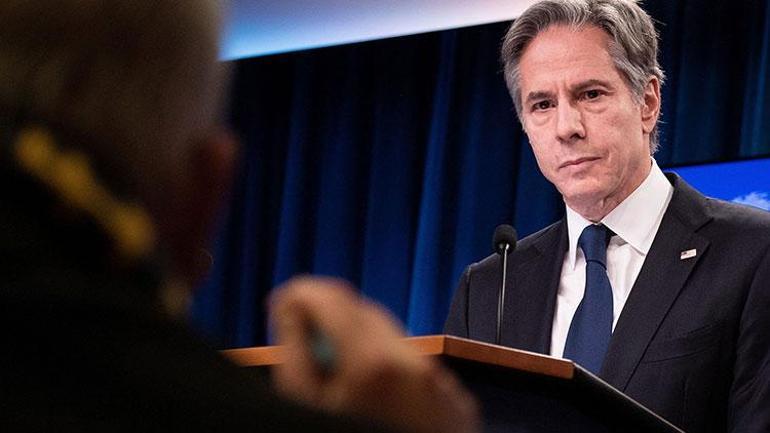 RECOMMENDATIONS SUBMITTED TO RUSSIA"We have made it clear that there are fundamental principles that we are committed to protecting and defending, including ukraine's sovereignty and territorial integrity and the right of states to choose their own security arrangements and alliances. We stressed measures of mutual transparency, as well as measures to increase confidence in military exercises in Europe. In addition, we have stated that we can advance this agreement in a way that covers all nuclear weapons and increases transparency and stability by making an additional agreement as a continuation of the New START agreement covering all nuclear weapons, including the control of missiles-related weapons in Europe."
"We have put forward these proposals because they have the potential to improve the security of us, our allies and partners if negotiated in good faith, as well as address Russia's stated concerns through mutual commitments," Blinken said. "WE ARE OPEN TO RELIGION, WE CHOOSE DIGITAL"
"Our response to Russia reflects what I said last week in Kiev, Berlin and Geneva," Blinken said. "Our response was fully coordinated with Ukraine and our European allies and partners, which we have been consulting with for weeks. We received their demands and included them in the final version delivered to Moscow."
"In addition, NATO will present its own document to Moscow containing ideas and concerns about security in Europe, which fully strengthens ours," Blinken said. "We do not make public the document submitted to Russia, we hope that Russia will have the same opinion"
The confidentiality of the talks will be protected and will not be made public, Blinken said. Because we believe that diplomacy has a better chance of success if we provide space for secret talks. We hope and expect that Russia will agree and take our offer seriously. When it comes to diplomacy, there should be no doubting the seriousness of our goal."
Announcing that he would meet with his Russian counterpart Sergey Lavrov in the coming days on the situation on the Ukrainian border, Blinken said, "There should be no doubt about the seriousness of our goal when it comes to diplomacy, and we act with equal focus and force to support Ukraine's defense and prepare a swift, coordinated response to further Russian aggression." THE SITUATION OF UKRAINE'S RECRUITMENT TO NATO
"The United States and NATO will not change the alliance's support for its open-door policy. We make it clear that ukraine's sovereignty and territorial integrity are the basic principles that we are committed to protecting and defending, including the right of states to choose their own security arrangements and alliances."
Blinken countered claims that Germanyis reluctant to send military aid to Ukraine, saying, "The United States is in unprecedented unity with its European allies against the crisis. I firmly trust German solidarity in being with us, our other allies and partners against russia's aggressive actions against Ukraine."
The U.S. written response to Russia was forwarded to the Russian Foreign Ministry by John Sullivan, the U.S. ambassador to Moscow. According to US media, the letter made it clear to Russia that Ukraine could choose its own allies and did not respond positively to Russia's request for a commitment that it would not include Ukraine in the NATO alliance.
NATO: WE CALL ON RUSSIA TO DROP THE DEFINITION ONCE AGAIN
NATO Secretary General Stoltenberg held a press conference after Nato and the United States sent a written response to Russia's security proposal. "We are facing a critical moment for Euro-Atlantic security. Russia's military buildup in and around Ukraine continues, with more than 100,000 Russian troops on the way, including significant deployments in the region and Belarus. We call on Russia to once again lower tensions. NATO firmly believes that tensions and disputes must be resolved through dialogue and diplomacy. Not by force or by force," he said, once again calling on Russia to do so. Announcing that Russia had submitted a written response from the United States and NATO regarding its security proposals, Stoltenberg said, "Today NATO forwarded its written proposals to Russia. We did this in parallel with the United States." "WE MUST REBUILD OUR OFFICES IN MOSCOW AND BRUSSELS"
"Russia's severing of diplomatic ties with NATO makes our dialogue more difficult," Stoltenberg said. We should also take full advantage of our existing military communication channels to promote transparency and reduce risks, and also look for ways to establish a civilian hotline for immediate use."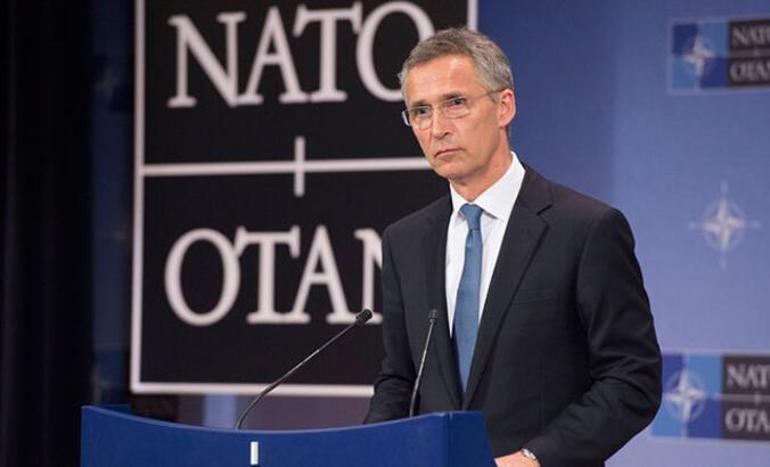 "WE ARE READY TO LISTEN TO RUSSIA'S CONCERNS"
Referring to Europe's security, including the situation in and around Ukraine, Stoltenberg said, "We are ready to listen to Russia's concerns and have a real discussion about how to protect and strengthen the basic principles of European security, starting with the Helsinki Final Bill. This includes the right of each nation to choose its own security arrangements." "RUSSIA MUST WITHDRAW ITS FORCES IN UKRAINE, GEORGIA AND MOLDOVA"
"Russia should refrain from coercive force posture, aggressive rhetoric and malicious activities against allies and other nations. Russia should also withdraw its forces from Ukraine, Georgia and Moldova, which these countries have deployed without their consent, and all parties should be constructively involved in efforts to resolve the conflicts, including the Normandy format." NEW RELIGIOUS CALL TO RUSSIA
Referring to risk reduction, transparency and gun control, Stoltenberg said, "History has shown that dealing with these issues can provide real security for everyone. That's why we need practical measures to make a real difference. As a first step, we propose bilateral briefings on exercises and nuclear policies at the NATO-Russia Council. We should also modernize the Vienna Document on military transparency and work to reduce space and cyber threats." "WE CANNOT COMPROMISE THE PRINCIPLES CONCERNING THE SAFETY OF OUR ALLIANCE"
"We must consult on preventing incidents in the air and at sea, and re-commit to fully complying with international commitments regarding chemical and biological weapons. Finally, we need to have a serious conversation about gun control, including nuclear weapons and medium, short-range missiles. I have invited allies and Russia to a series of meetings at the NATO-Russia Council to discuss all these issues in more detail. The Allies are ready to meet as soon as possible. In all our efforts, we continue to work closely with Ukraine as well as with Finland, Sweden, Georgia and, of course, other NATO partners, including the European Union." "NATO is a defensive alliance and we are not looking for conflict. However, we cannot compromise on the principles of the security of our alliance. We are fully committed to our founding agreement and our collective defense commitment guaranteed by Article 5. We will take all necessary measures to defend and protect all allies." "OPEN DOOR POLICY IS OUR PRINCIPALITY"
Asked about Ukraine's membership in NATO, Stoltenberg said, "We have made it clear that every country has the right to self-determination. Any country, such as Ukraine, can apply for NATO membership. Open door policy is our basic principle."
RUSSIA'S DEMANDS
Russia submitted two separate draft texts to the United States and NATO on European security last month. After discussing the draft between the parties in Geneva and Brussels, the draft, which includes important items such as nato withdrawal from Eastern European countries and the prevention of Ukraine and Georgia's accession to NATO, was announced in writing that Russia would be given a written answer on whether to accept the draft.