World
They said, "He won't last a month." Kim Jong Un, who doesn't even pity his brother, and what awaits the world?
North Korea has spent 10 years under Kim Jong Un's leadership. Kim, who the public saw as a bad joke when she first took the seat, has made herself more accepted of her country and the world over the years. However, the methods he used to do so never dropped from the agenda. So what happens next? What awaits North Korea, the region and the rest of the world?
Exactly 10 years ago, it was a snowy winter's day. A black Lincoln Continental from the 1970s was slowly taking to the streets in front of the tearful public. There was a bed of flowers on the vehicle and a coffin on the bed.
There were people walking on either side of the vehicle. Some were dressed in dark green military uniforms and some were wearing black mourning suits.
On the front right was a man holding the rearview mirror placed on the hood of the vehicle with his left hand, occasionally giving a military salute with his right hand. A chunky, round-faced young man in his 20s. It was read out of sadness. He even had his eyes wiped from time to time during the funeral.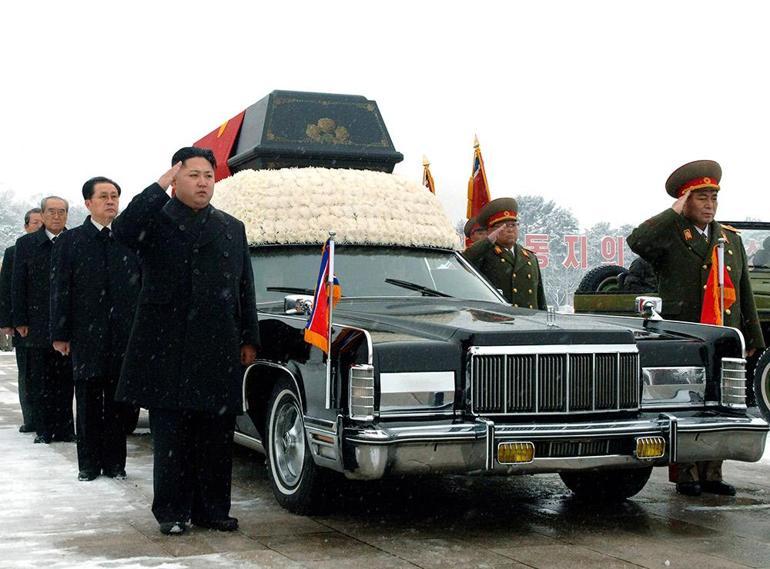 Unlike the general public in tears, that young man had lost not only the president, but also his father.
The person who shed tears for him was Kim Jong Il, and it was Kim Jong Unwho has not fallen off the agenda of the international community for a day today.
If they asked Kim Jong Un himself, he probably wouldn't want to shed tears when he first appeared in front of the world. But on December 17, 2011, when his father died suddenly during a train journey, Kim suddenly found himself, like his father and grandfather, the leader of North Korea.
THERE WAS ALSO ONE WHO SAID "IT CHANGES KOREA" AND SAID…
North Korea, one of the few nuclear-armed countries in the world, is known for its closure. It is very difficult to make an opinion about the country, which is very limited to foreigners, by looking at it from the outside. That's why everyone was wondering what young Kim's performance in government would be.
Some analysts thought the teenager, who senior figures in the ruling Workers' Party of Korea and the generals in charge of his giant army had yet to win loyalty, would be wiped out in a few years. Even his long black coat and haircut, reminiscent of his grandfather, legendary leader Kim Il Sung, were seen as superficial efforts to get him accepted.
According to these analysts, the North Korean state apparatus would benefit from Kim's inexperience, which would plunge both the country, the region and the rest of the world into unprecedented uncertainty.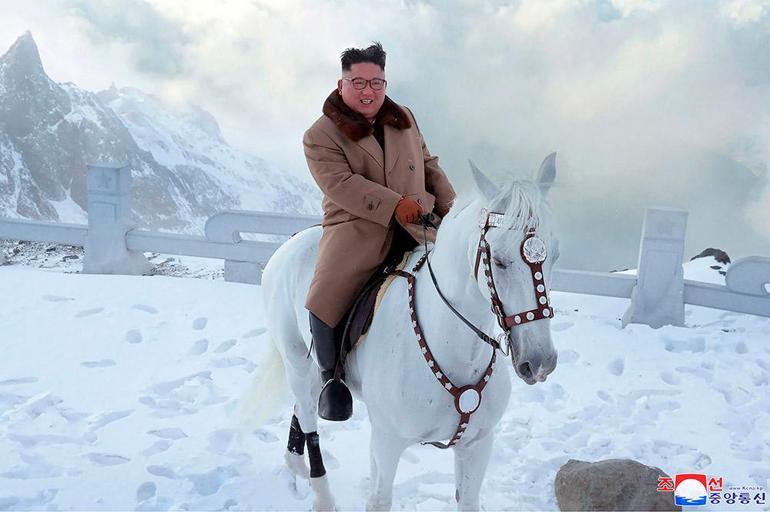 In fact, just two days after Kim became president, Victor Cha, the White House's former director for relations with Asia, wrote, "Whether for a few weeks or a few months, the North Korean regime will be torn apart by the untimely death of its leader, Kim Jong Il."
Joseph Yun, the former U.S. Special Representative for North Korea, told CNN that in his early days, Kim was a mocked figure, adding: "At one point in South Korea and China, Kim Jong Un was seen as a bad caricature, even mocked. It was very difficult for the international public, especially South Korea and America, to take him seriously."
Others had hoped that Kim Jong Un, who was educated at a boarding school in Switzerland where few people were accepted, who said at every turn that he liked watching the NBA, would bring a new face to the country. In the best-case scenario, this young, free-spirited leader would end the regime's desire to nuclear arm and prevent horrific human rights abuses.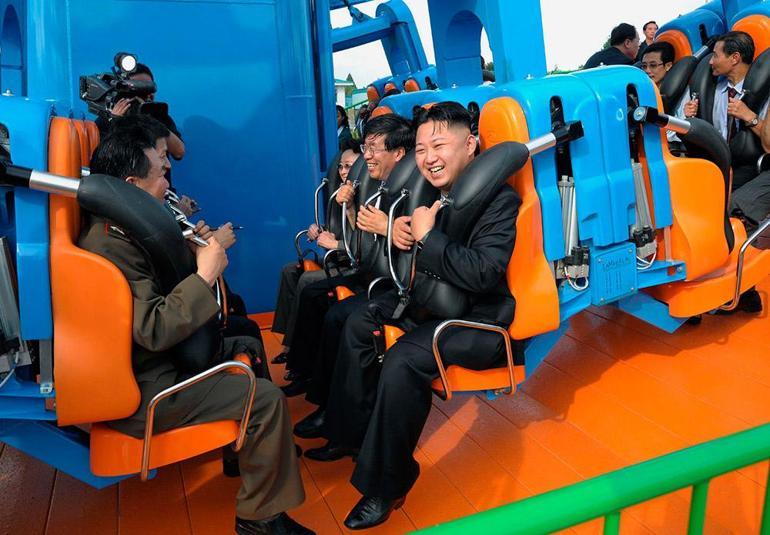 NOTHING EXPECTED IN 10 YEARS
By the end of the 10th year, we see that none of these expectations and hopes have come true, that Kim has soon accepted himself with his determination, and that he has disappointed those who dream of a different North Korea with his ruthlessness.
"It was a mistake for some people to think kim was going to reform," Duyeon Kim of the Center for a New American Security, a think tank, told The Guardian.
"Just because you're educated in the West doesn't mean that one will directly embrace democratic values. Ultimately, it's about ensuring that the Kim dynasty remains in power forever. So it's natural for Kim to do her best for absolute power. Kim keeps the elites happy and maintains the leadership of the Kim family, while making ruthless moves to eliminate threats and ensure loyalty. That's how he holds power."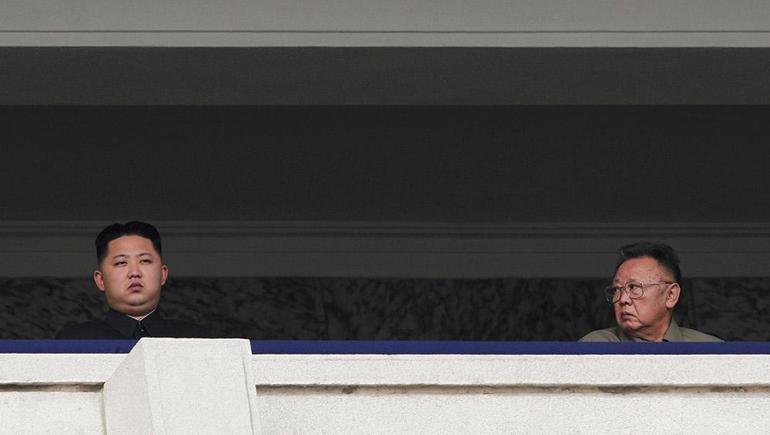 WILL HE BE A LEADER UNTIL HE DIES?
Today, North Korea is grappling with international sanctions, natural disasters and Covid-19-Related problems. Kim, who was elected Secretary-General at Labour's 8th Congress earlier this year and won another of his father's titles, is also in trouble with economic woes and the food crisis. In this environment, a return to nuclear negotiations seems a long shot.
In October 2020, Kim took a very unusual step and apologized to the People of North Korea. Through tears, he said he had failed to run the country in difficult times. Kim called on the North Korean people, who are facing a food crisis and whose economic burden has been exacerbated by the closure of the Chinese border due to Covid, to "take a new challenge," comparing the situation to the great famine of the 1990s that killed hundreds of thousands of people.
No one questions Kim's authority today. However, despite all these problems, expectations that the regime will collapse are seen as as inaccuracy today as they were 10 years ago. In fact, as long as Kim's health allow, he is almost certain to rule Korea for many more years.
However, some experts say that such strengthening could lead to greater risks, and that the North Korean leader could become a more dangerous person as his loneliness increases due to Covid.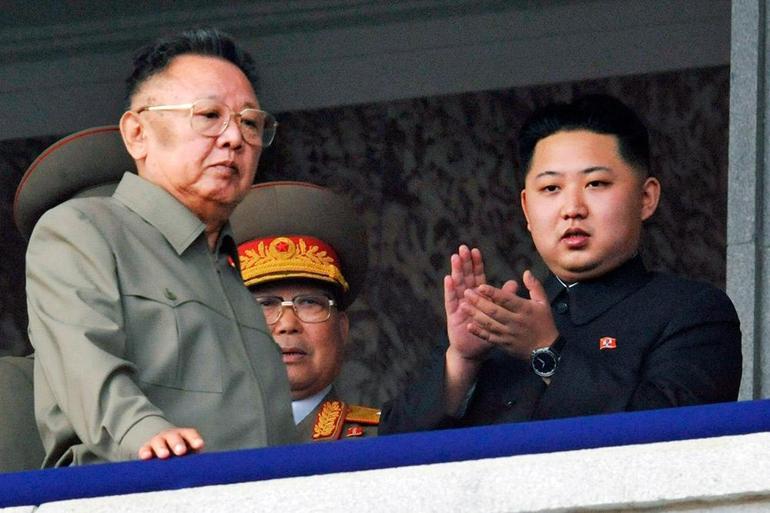 WHEN HIS BROTHER FELL OUT OF FAVOR, THE SEAT FELL TO HIM.
Back to the beginning… Kim Jong Un, Kim Jong Il's youngest son, was first introduced to Koreans during a military parade in 2010. He was 26 at the time. That's how Kim Jong Il identified his successor. His eldest son, Kim Jong Nam, was caught sneaking into Japan in 2001 to go to Disneyland with his family and embarrassed his father.
Thirteen days after Kim Jong Il's death, Kim Jong Un was announced commander-in-chief of the Korean People's Army. He gave his first speech in April 2012 as part of the centenary celebrations of the birth of his grandfather, Kim Il Sung, on one of the most important days of the North Korean calendar.
In fact, at this point, he had demonstrated that he would be a different leader than his father, because despite Kim Jong Il's many years in power, the moments when he made his voice public were very limited. As he delivered his speech on the podium, he waved as a schoolboy reading poetry while promising to realize his father's dream of building a strong socialist country, his last wish.
In February 2013, he conducted the first nuclear test of his presidency and the third in North Korean history. With this provocative move, he was sending a message to the world, especially the United States, "You have to take me seriously."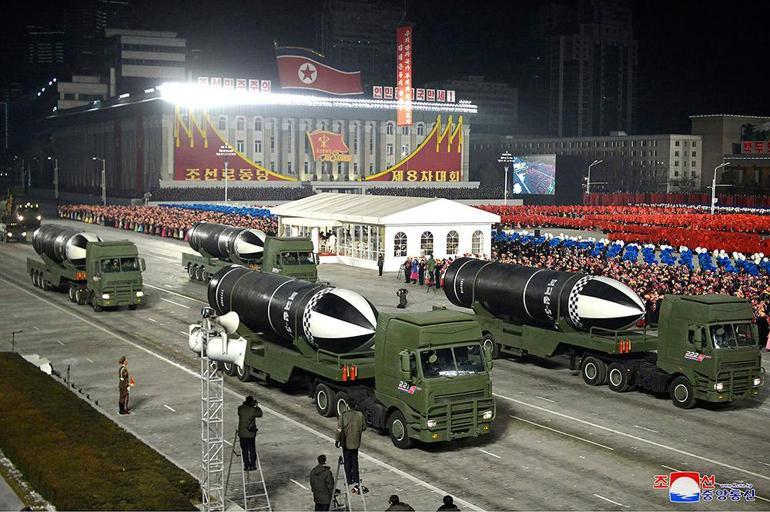 "ADMIRABLE"
When the Workers' Party of Korea held its first major congress in a long time in 2016, Kim once again took the podium and explained the "byongjin" (or "pyongjin") policy to his citizens. The policy aimed to achieve the goals of economic development and becoming a real nuclear power by melting them down into one pot.
In the years that came, North Korea focused on efforts to increase its military potential. Not only intercontinental ballistic missiles, but also short- and long-range missiles have been tested. Three more underground nuclear explosions have been carried out.
Ankit Panda, a researcher at the Carengie Foundation for International Peace, told CNN of Korea's armament, "Given the limited resources of the country, the diversity in North Korea's arsenal is staggering. We're seeing around 10-15 types of weapons with nuclear potential. This is really admirable."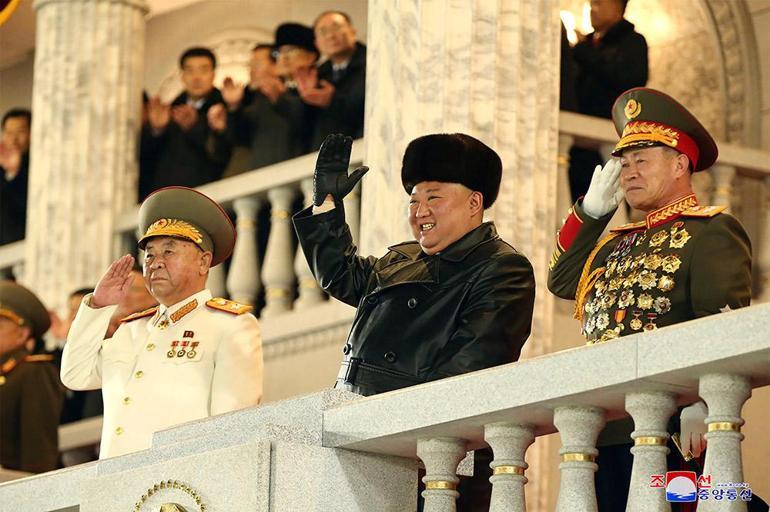 NEITHER HIS BROTHER-IN-ONE NOR HIS BROTHER…
According to Kim Jong Il's former cook, there was also something "stormy" about Kim. Therefore, in childhood, it was not possible that he would be able to take over the country in the future. As a matter of fact, he often demonstrated this side after he rose to the leadership. In 2013, for example, he executed his brother-in-law, Jang Sung Thaek. Jang, who is also a prominent presidential adviser and is known as "Kim's mentor," was the one who walked two steps behind Kim in the funeral photo taken in 2011.
And Jang wasn't the only one who incurred Kim's wrath. Kim has lost confidence in many people around him, including family members, because of his desire not to lose power, and has carried out many executions in 10 years.
One of them was his older brother, Kim Jong Nam, who lived in exile in Malaysia in the wake of the Tokyo scandal. In the 2017 incident, Kim Jong Nam, who was smeared with an oily substance on his face by two women while waiting in line at Kuala Lumpur airport, died within 20 minutes. The women were held by North Korean agents, and the substance they were driving turned out to be VX, one of the world's most lethal chemical weapons. In the aftermath of the incident, the widespread consensus was that such an assassination could not have been committed without Kim Jong Un's approval.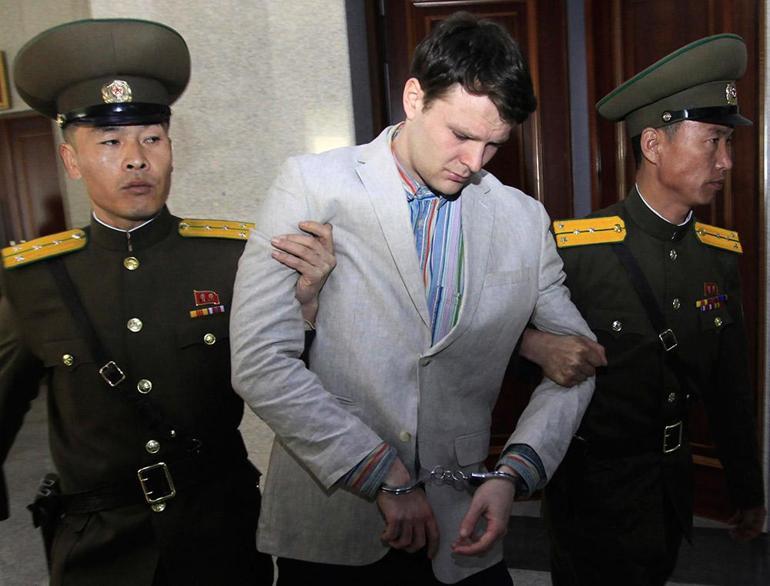 THE MYSTERIOUS DEATH OF AN AMERICAN STUDENT
Apart from Kim Jong Nam and Jang Sung Thaek, the regime has also had well-known victims. In 2017, the world was horrified when American student Otto Warmbier died after being detained for stealing a poster to store memorabilia after visiting the country. Warmbier's death has not been fully clarified. However, the 22-year-old university student was taken to the US on June 13 when he fell ill in Korea and died at 19.
It is impossible to say that 24 million North Korean citizens are also satisfied with Kim. Those who managed to flee to South Korea talk about torture, humiliation, sexual assault, sending political suspects to work camps. Those who escape say that poverty and hunger are constantly increasing. According to Thae Yong-ho, a senior diplomat at the North Korean Embassy in London, who switched sides, the regime uses executions and killings to silence opposing views.
Officials at the Transitional Justice Working Group, a Seoul-based human rights organization, also reported identifying hundreds of locations where North Korea carried out public extrajudicial killings, and that the death penalty in the country was being used randomly and aggressively to intimidate citizens.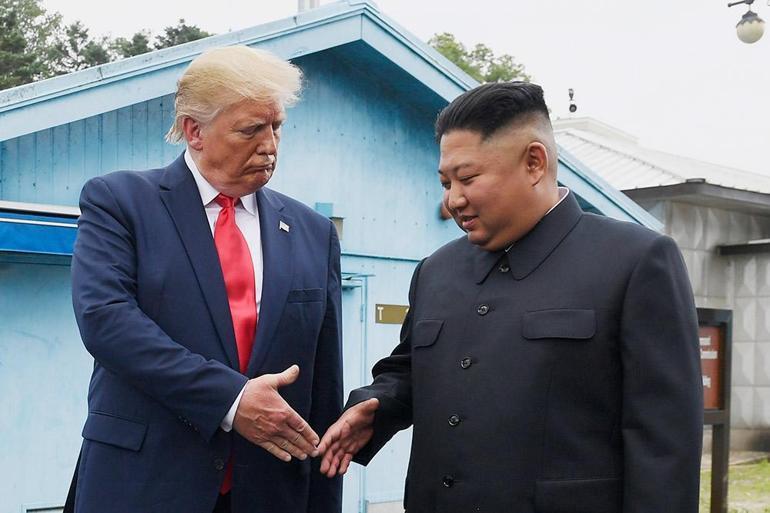 ENEMY BROTHERS TRUMP AND WHO
In addition to his achievements in armament, Kim did something neither his father nor grandfather could do in their lifetime power: he sat down with a U.S. President.
The U.S. elections at the end of 2016 were watched by the world holding their breath. Concerns have been raised by the emergence of Donald Trump, an exclusive character as much as Kim Jong Un. It was feared that rising tensions during the Obama administration would turn into a military conflict in the Trump era. Indeed, In the early months, Trump insulted his counterpart in Pyongyang with phrases like "little rocket man," and in return, responses from Korea, such as "senile in the White House."
The two leaders, who came to the end of their insults against each other, then began to confront each other by holding nuclear summits with unprecedented frequency. They made history by coming together in Singapore in 2018, hanoi in 2019 and in the demilitarized zone separating North and South Korea.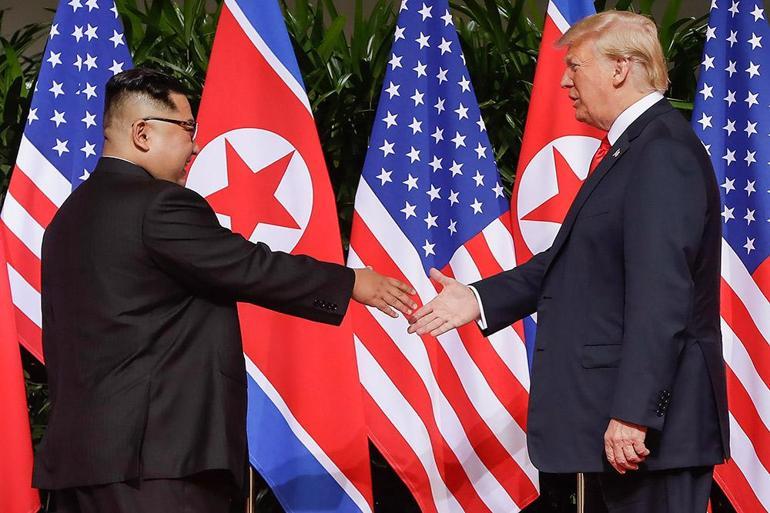 HE SHOWED THAT HE WAS A STATESMAN AT SINGAPORE SUMMIT
During the Singapore summit, Kim walked the streets and waved to the crowds, which in the time of his father or grandfather was out of the question. They always appeared in public with minute-by-minute programmes.
Yun told CNN that Kim's meeting with Trump was "a move to prove a regional leader who has a place on this stage." The Singapore summit was Kim's first concrete act as a statesman and ended with a not-so-binding agreement to denuclearize the Korean Peninsula.
But the Hanoi summit didn't. When the two leaders could not agree on how to reward North Korea, which had dropped its nuclear weapons, the ropes were strained again. Kim then launched a storm of diplomacy by holding three summits with South Korean President Moon Jae In, six meetings with Chinese President Xi Jinping and a meeting with Russian President Vladimir Putin. Kim has cemented her place at the table with these negotiations.
Since then, however, there has been no sign that North Korea has given up even one of its nuclear weapons. In fact, satellite images obtained earlier this month revealed that the North Korean regime continues to produce plutonium at its Yongbyon plant. In other words, Kim made a lossless profit for not dropping his weapons.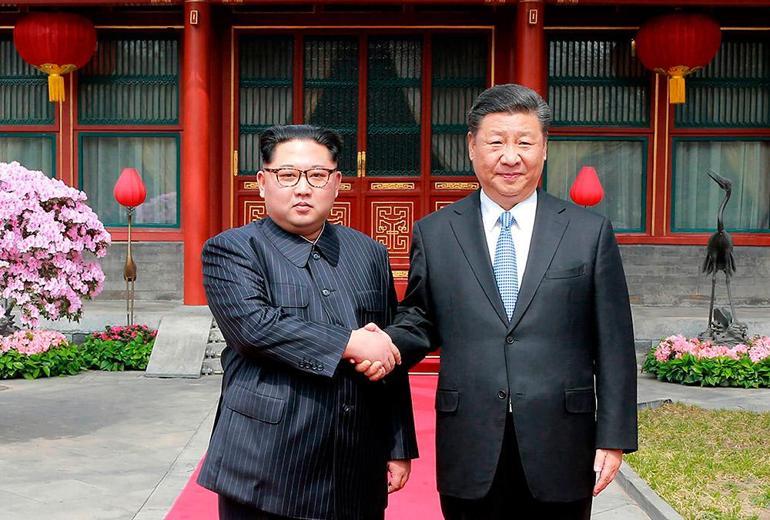 TESTS SUSPENDED AMID FEARS OF CHINA
North Korea has not carried out any missile tests since Oct. However, experts say this should not be perceived as a change of strategy. Some experts attribute the pause to the Winter Olympics in China in February 2022 and the Communist Party Congress that followed.
"China does not want a problem before the Olympics or instability on the Korean Peninsula before its own congress. I think that's why Korea is suspending its missile or nuclear weapons tests. To avoid angering China."
So kim will probably continue his armament moves next year. There are also signs that the nuclear program will be expanded. That's why some experts argue that negotiations should resume before it's too late.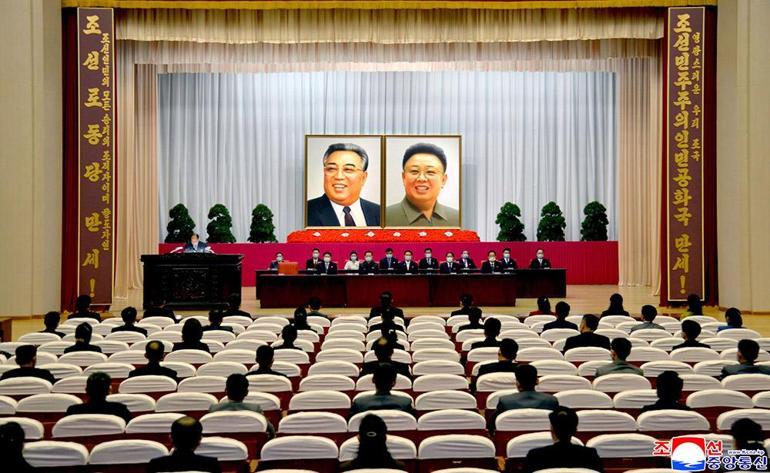 HE LEFT HIS FATHER AND GRANDFATHER BEHIND
In addition to his diplomatic moves in the 2010s, Kim was also notable for his physical appearance. Kim's weight gain was also frequently Reported, as he embraced the style of his grandfather, Kim Il Sung, wearing black Mao suits and long hair with a short neck top.
However, it is also possible to say that Kim has since been freed from the shadow of the Kims before him. A constitutional amendment in 2019 is critical in this sense. This amendment cleared all emphasis on Kim Jong Il's "songun" (army first) policy from the constitution. Photos of former leaders have also been removed from meeting rooms, South Korean media reported this month. Neither the names nor the bodies of the former leaders were present at the Labour party's convention.
According to South Korean intelligence, North Korean officials have recently dubbed this ideological opening "Kimjongunism." There are often reports in the country's press about Kim's perfection that idolize her. In a report published this month in Korea's official agency KCNA, for example, Kim was described as "the ultimate teacher who illuminated the path with his unique ideological and theoretical wisdom."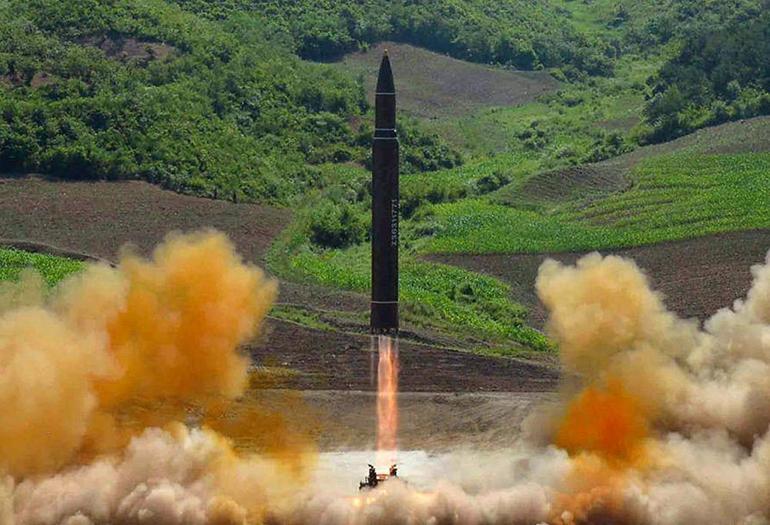 SEPARATION AFTER 10 YEARS IS NOT SURPRISING
Cheong Seong Chang, director of the Center for North Korean Studies at the Sejong Institute, said the purpose of these reports was to separate Kimjongunism from the ideologies of Kim Jong Il and Kim Il Sung.
"Kimjongunism prioritizes people," Cheong told CNN. Baba Kim's policies put military development first. Kim's policies also carry elements of patriotism and the construction of the North Korean state. However, his grandfather dreamed of a socialist state that rose on the desire for collective self-sufficiency."
But according to Cheong, it's no surprise. Because in the early years of his rule, Grandfather Kim unconditionally accepted Marxist-Leninist ideology and formed his own line from the 10th year. Baba Kim also began to assert his own views as well as Dede's "juche" ideology from the 11th year of his rule.
One difference from Kim's predecessors is that, as we said above, he accepts failures rather than paints rosy pictures of the country.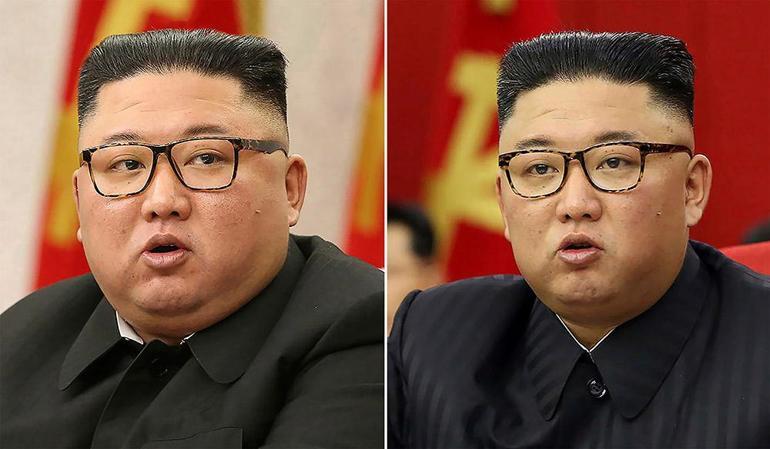 THERE ARE DOUBTS ABOUT HIS HEALTH
It comes from limited sources that the rest of the world knows about North Korea: satellite photos, information sent by citizen journalists on their illegal cellphones, stories from those who left the country, South Korean intelligence agency, North Korean state media and speculation with estimates. Whether it's nuclear weapons or Kim's health, the situation doesn't change much.
While there is not much information about his eating and drinking habits, photos shared by official sources clearly show Kim gaining weight quickly in the early years of his rule. Over time, it became clear that the weight he gained began to bother him. His disappearance has also led to speculation that he has a serious illness.
When he disappeared for three weeks in 2020, rumors spread that he had undergone heart surgery or even died. However, when it later emerged safely, a much more plausible theory emerged that it applied social distancing as a pandemic measure.
Recently released photos showed Kim changing her lifestyle, losing significant amounts of weight as a result, and even wearing the strap of her famous $12,000 watch tighter. South Korean intelligence officials recently told the country's lawmakers that Kim had lost 20 kilos, denying that the person in the photos was a stuntman.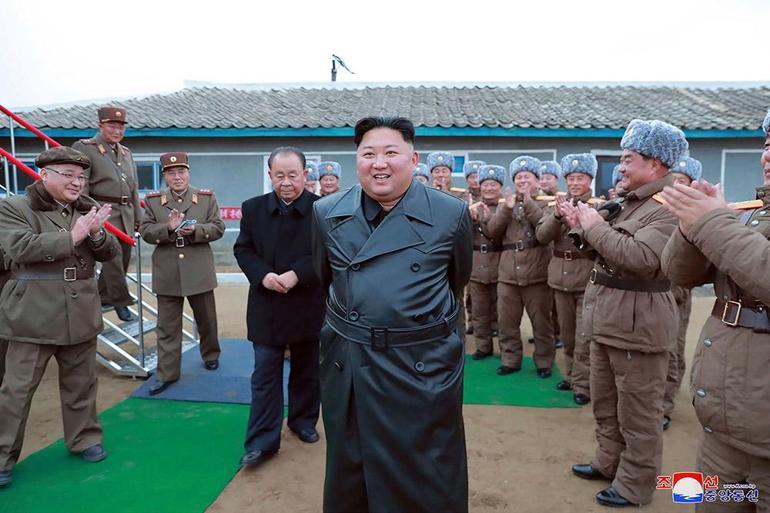 HE HASN'T GIVEN HIS BIGGEST EXAM YET
In the 10 years since he left his father at the mausoleum at the Kumsusan Palace of the Sun, Kim has made North Korea a nuclear power, endured intense economic pressure from the United Nations Security Council and cemented his country's position as a geopolitical nuisance in the eyes of many countries, especially the United States.
But he has yet to pass his biggest test, according to Patrick Cronin, head of the Asia-Pacific security unit at the Hudson Institute in Washington. "The biggest question mark for Kim is still the real impact of Covid. The pandemic may have hampered North Korea's progress and damaged the regime in ways that the world has not yet realized." "North Korea's biggest challenge is that they don't even know how long this isolation will last," Cheong said in a similar comment.
Some analysts believe Kim can mask the pandemic and economic problems by strengthening his "people's friend" position. Indeed, Kim often takes photos with children or "ordinary" civilians or attends events with his wife Ri Sol-ju. (Kim and Ri have three children, ages 4 to 11.)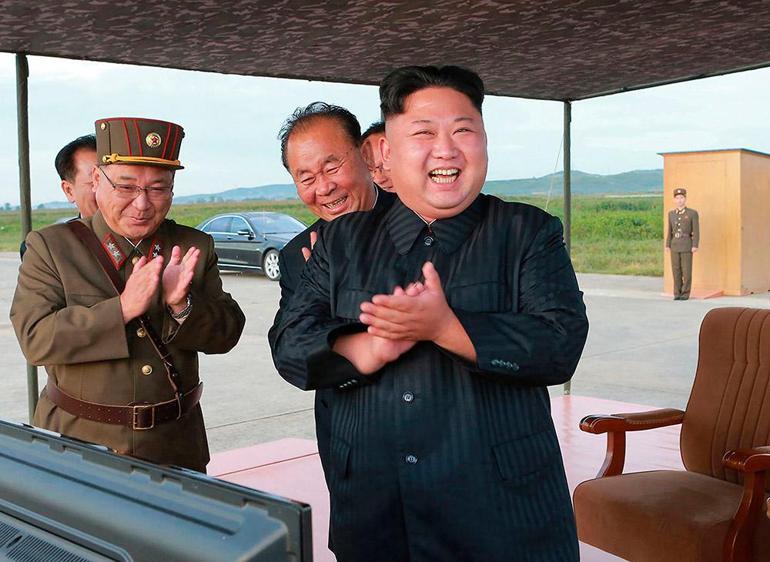 IF HIS HEALTH PERMITS…
"As long as his physical health permits, we will spend the next few decades with Kim Jong Un," Duyeon Kim said. But this country knows how to be resilient even in the most difficult economic times."
"Kim played with the strategic levers of power to survive and move forward," Cronin said, adding: "He revived the power and discipline of the party, attracted elites, opened more markets, developed strategic weapons and balanced foreign powers." "We will probably also see North Korea celebrate 20 triumphant years under Kim's leadership," Cronin said, noting that Kim, who was given a few weeks of life 10 years ago, will be in charge of Korea for many more years