World
Trump took his 'love letters' with him!
Another remarkable detail has emerged about former US President Donald Trump, every time he did it. Trump allegedly took several official statements with him as he left the White House when he left office. Among the documents are letters from North Korean leader Kim Jong-un.
US Presidents are prohibited from taking documents from the White House that are officially accepted out of residence. But eventful president Donald Trump seems to have made his own difference at this point. The Washington Post claimed that the former president improperly removed several official emails from the White House, including letters from North Korean Leader Kim Jong-un.
NATIONAL ARCHIVAL DEPARTMENT ASKED FOR BACK, RETURNED
Trump's advisers claimed that the boxes he took to the former president's Mar-a-Lago estate contained only memorabilia, gifts, letters from world leaders, but the National Archives Office requested the return of several documents. Although there was no official statement, the Washington Post reported that the documents were returned in January.
HE TOOK KIM'S LOVE LETTERS WITH HIM
Correspondence with North Korean leader Kim Jong-un, whom Trump once described as 'love letters', as well as a letter left to him by Barack Obama, are among the documents he chose to take with him to the former president.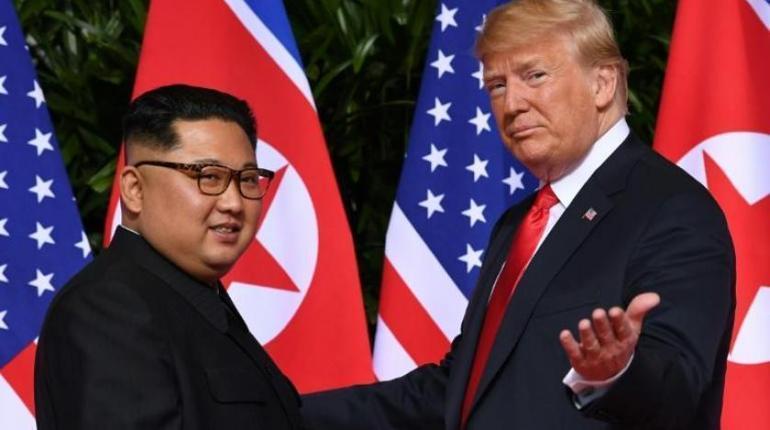 Trump's correspondence with Kim Jong-un about nuclear proliferation during his time as president was in the world's press for days. "We fell in love," Trump said of his correspondence with the North Korean leader at a rally in West Virginia in September 2018. Who really wrote me nice letters." He said.
A REAL CAUSE FOR CONCERN
U.S. Presidential historian Lindsay Chervinski told the Washington Post that such easy access to documents related to national security issues could be a real concern.
Us investigative journalist Bob Woodward claimed in his book "Rage" that there were 25 private correspondence between US President Donald Trump and North Korean leader Kim-Jong-un.