World
German army farewell ceremony for Merkel
German Chancellor Angela Merkel was honored by the German military with a Zapfenstreich ceremony just days before she was due to hand over her post.
Angela Merkel,who has been chancellor of Germanyfor 16 years, is just days away from handing over her post. Merkel was honored with Zapfenstreich, a military Ceremony for outgoing prime ministers, defence ministers and generals in Germany. Defence Minister Annegret Kramp-Karrenbauer and Olaf Scholz, who is expected to take over from Merkel, were also present at the ceremony.
Speaking at the ceremony, Merkel thanked the German military for organising the ceremony under the harsh conditions of the outbreak. Merkel, who said goodbye to her post after 16 years as prime minister, said the years had been "eventful but also challenging." I want to encourage you to continue to see the world through the eyes of the other, in your heart with happiness."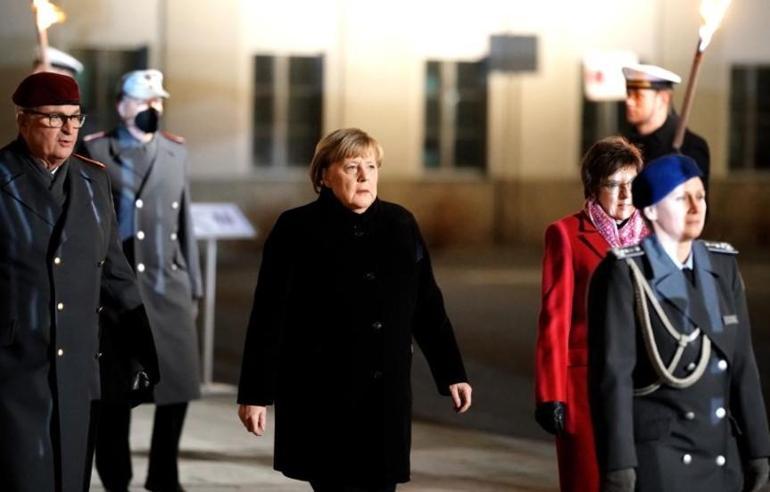 Merkel thanked her successor Scholz, who attended the ceremony, and wished her "good luck." Merkel also spoke about major political events in recent years, the financial crisis, the refugee crisis and the pandemic. The 2G+ (i.e., vaccinated or cured, plus negative rapid testing) rule was applied at the ceremony.