World
Historic summit in the United Arab Emirates
Israeli Prime Minister Naftali Bennett met with Abu Dhabi's Crown Prince Sheikh Mohammed bin Zayed al-Nahyan as part of his first official visit to the United Arab Emirates.
Israel Prime Minister Naftali Bennett began talks today in the capital Abu Dhabi, where he arrived yesterday as part of a historic visit.
Abu Dhabi's Crown Prince Sheikh Mohammed bin Zayed al-Nahyan welcomes Israeli Prime Minister Bennett at his private palace in Abu Dhabi.
According to an official statement by the UAE, the Crown Prince expressed his expectation for stability in the Middle East during the meeting, adding that Bennett's visit would improve relations in the interests of the region and the people of the two countries.
Israeli Prime Minister Bennett praised the level of co-operation between the two countries, noting that the leaders agreed to enhance co-operation in various fields.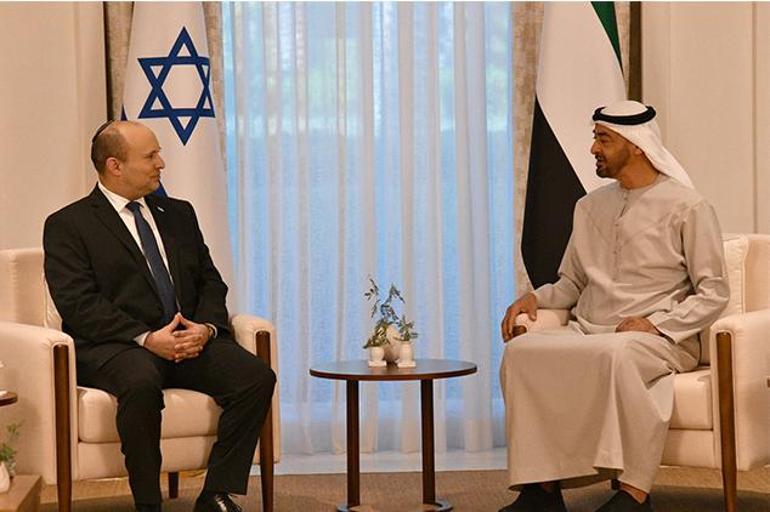 "This is the peace and new reality that the region is witnessing. We work together to provide a better future for our children. I hope that our relations will continue in a good way, especially in the economic sphere. In my opinion, co-operation in the field of health and food safety will form an important part of bilateral co-operation."
Israeli Prime Minister Bennett announced the historic visit yesterday with the announcement that "I will go to the United Arab Emiratesto make the first official visit by an Israeli Prime Minister."
Israel and the UAE signed the Ibrahim Agreement to normalize relations at an official ceremony at the White House on September 15 last year under the auspices of former US President Donald Trump's administration.