The 55th day of the war between Russia and Ukraine continues to be the scene of critical developments. Ukraine's leader, Zelensky, announced that Russia had started its war on Donbass. The statement made by Russia came from Foreign Minister Sergey Lavrov. Lavrov also made critical remarks when he said, "The next phase of special operations in Ukraine begins"…
Russian Foreign Minister Sergey Lavrov said in a statement about Russia's ongoing military operation in Ukraine, "The next phase of special operations in Ukraine begins."
Russian Foreign Minister Sergey Lavrov made important statements to the Indian media about the military operations in Ukraine.
Defending that only Ukrainian military facilities were targeted and civilian points were not hit in Russia's military operations in Ukraine, Lavrov said, "The Ukrainian army has increased its attacks on the republics (Luhansk – Donetsk) by violating the ceasefire regime. There was no choice but to recognize these republics and respond to their demands. Vladimir Putin invited the United States and NATO to sit at the negotiating table and discuss further NATO expansion in the East with legal security guarantees, but they refused. I can once again assure you that in line with the civilian population and international human rights, the Russian army has targeted Ukraine's military infrastructure. At the request of Donetsk and Luhansk, President Putin announced that the United Nations ( UN )"The main purpose of this operation was disarmament, right after the start of the military operation, in full accordance with Article 51 of the Convention."
Lavrov also stated that Russia will not use nuclear weapons during the operations and continues its operations with conventional weapons.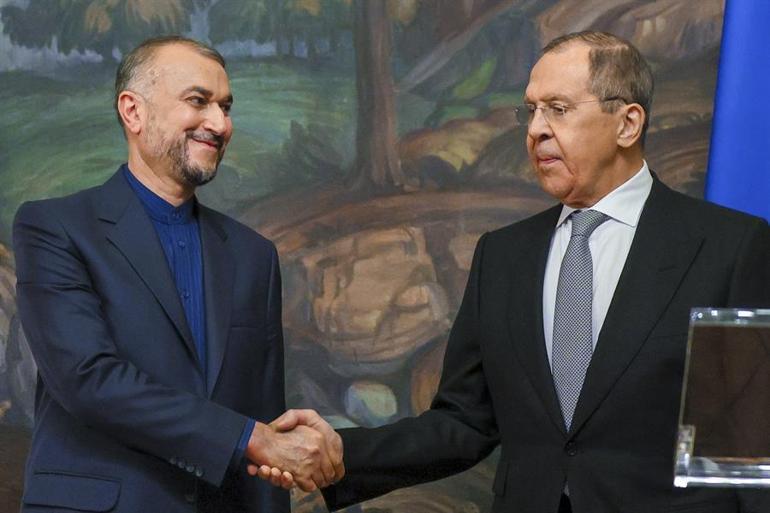 Lavrov had a meeting with the Iranian Foreign Minister on March 15.
"CHINA, INDIA, EGYPT AND TURKEY CANNOT SAY WHAT TO DO"
Stating that China, India and Turkey, with which Russia has close relations, are constantly under pressure by the USA, Lavrov said, "When the USA tells India, China, Egypt and Turkey, that is, countries with their own millennial civilizations, what they will do, it seems to me that they are just in their attitudes. It has problems with other things as well. Something is not right in their mentality. US Secretary of State Anthony Blinken said that they have not yet made a decision on whether the US will impose sanctions on India for purchasing the S-400. So they haven't decided what is right for India yet," he said.
Touching on the good relations between Russia and India, Lavrov said that they supported the trade of the countries in their own currencies on this path and said, "For a long time, we supported the use of our national currencies in mutual payments between the two countries. Both ours and India have their own financial systems. We use these systems more frequently now."
On the other hand, Lavrov added that they can provide everything necessary in the field of defense, as well as the S-400 Air Defense Systems supplied to India.
"ZELENSKI SAY MANY THINGS DEPENDING ON WHAT YOU EAT AND DRINK"
Referring to the allegations in his interview that Ukrainian President Volodymyr Zelensky shared images while intoxicated, Lavrov said, "Zelensky says a lot. These vary depending on what you eat and drink. I cannot seriously interpret what Zelenski is saying, as he constantly changes his perspective in diametrically opposite directions. Finally, he said that Russia is planning to use nuclear weapons against Ukraine.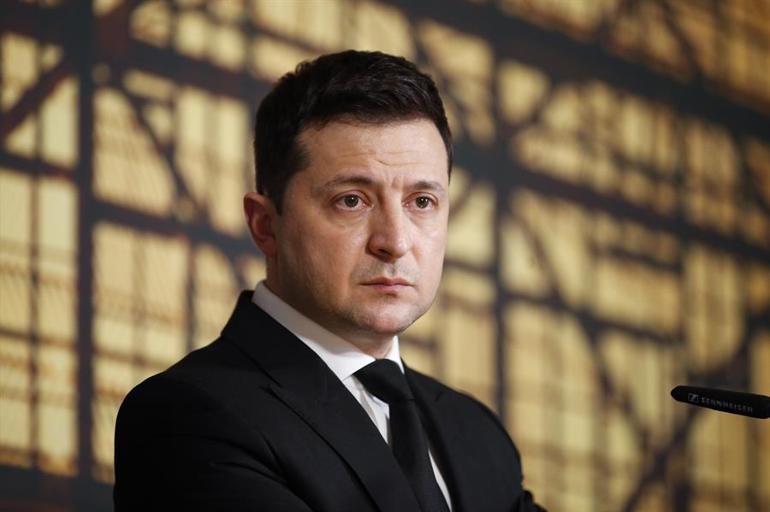 In his interview, Lavrov also used nasty statements about Zelenski.
Defending that this situation was reached due to Zelenski's non-cooperation, Lavrov said, "If Zelensky had cooperated and aimed to implement the Minsk agreements, the crisis would have been resolved long ago. The West betrayed Zelensky. They used it against Russia. "They did everything to strengthen their desire to ignore the offers," he said.
Adding that Russia does not have a goal to change the regime in Ukraine, Lavrov said, "As we have repeatedly said, we do not aim to change the regime in Ukraine. We want Ukrainians to choose how they want to live. "We want people to have the freedom to choose," he said.
"NEXT STAGE OF SPECIAL OPERATIONS IN UKRAINE"
Transferring the latest information about Russia's military operations in Ukraine, Lavrov said, "The operation in eastern Ukraine aims at the complete liberation of the Donetsk and Luhansk republics, as it was announced from the very beginning. This operation will continue. "The next phase of the operation is starting and this will be the most important one," he said.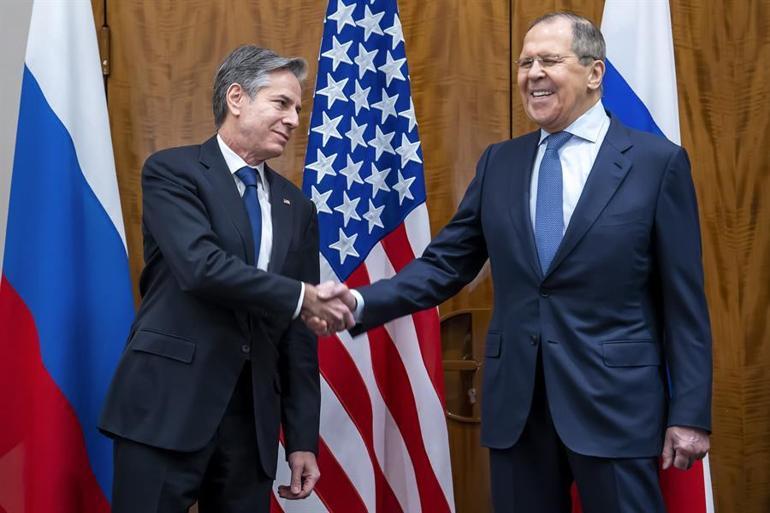 Lavrov is quite responsive to the USA…
Lavrov said that after the tensions between Russia and Western countries, Russia experienced distrust towards Western countries, "Now we are sure. We cannot trust our Western colleagues in any strategically important area of ​​life, whether it is the food security we have achieved after 2014 or the defense industry."