World
The latest situation in the Russia-Ukraine war… Zelensky's adviser spoke for the first time! Here is Ukraine's plan that will be the key to victory
Contrary to expectations, the war between Russia and Ukraine did not end in a short time and dragged the world into a global crisis. While both sides continued to suffer heavy losses, the latest statement from Ukraine drew attention. Zeleski's adviser drew the roadmap for victory in an exclusive interview he gave to the British press.
Russia 's annexation of Crimea was one of the first things that ignited the war we are in today. The Russia- Ukraine conflict, involving Crimea and Donbass, has turned into a major war in the past 8 years.
While the bloody clashes between the two armies continue, Russia is shocked by the latest news from Crimea. Russia suffered much heavier losses than the Kremlin announced in the attack on Saki Air Base in Crimea.
In the sixth month of the Ukrainian war, Crimea seems to be the new front of the war. For the second time in a week, Ukraine has attacked a Russian military facility in occupied Crimea. "The attacks will continue until Crimea is liberated," Kyiv said.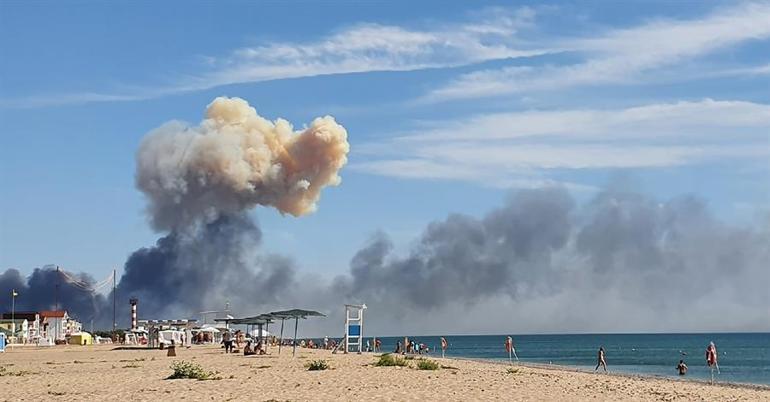 Smoke rising from the Russian airbase shot down in CrimeaZELENSKI'S ADVISOR EXPLAINED THE ROADMAP
The Adviser To The President Of Ukraine , Zelensky, drew the new road map of Ukraine with his latest statement.
Presidential Adviser Mykhailo Podolyak said Russian supply lines would be targeted and predicted attacks similar to the one that occurred at the Crimean airbase last week.
The name, a key adviser to President Volodymyr Zelensky, said Ukraine had launched a counterattack aimed at creating "chaos within the Russian forces" by hitting the occupiers' supply lines that stretched deep into the occupied territory.
In an exclusive interview with the Guardian, Mykhailo Podolyak said there could be more attacks 'in the next two or three months', similar to the mysterious attacks on a railroad junction and an airbase in Crimea and the attack on Russian warplanes at the peninsula's Saki airport last week .