World
China retaliation against U.S. and Japan: They sent 39 fighter jets into Taiwanese airspace!
With the eyes of the world caught in the tension between Russia and Ukraine that could turn into war at any moment for days, tensions between China and Taiwan have once again escalated. China, seeking to retaliate against a joint exercise by Japan and the United States, which sided with Taiwan, once again drilled into Taiwanese airspace with its warplanes.
Taiwanis living under threat of invasion by China,which insists on its territory as part of its own country and claims to be forcibly seized if necessary. Since President Tsai Ing-wen, who sees the island as a sovereign nation, came to power in 2016, Beijing has stepped up military exercises and diplomatic pressure on Taiwan.
Analysts largely agreed that China could not invade Taiwan, but Beijing has significantly closed the gap in recent years. President Xi Jinping continues to wave swords at Taiwan whenever he can. China harassed Taiwan last year with about 970 military aircraft, according to a database compiled by AFP.
U.S. President Joe Biden and Japanese President Fumio Kishida pledged to boost cooperation between the two countries during a video conference last week amid growing security concerns in the Indo-Pacific region. Biden and Kishida have been developing a strategy to boost relations between the two countries because of china's attempts to dominate Taiwan and security concerns over North Korea's missile tests.
The two superpowers, who have expressed their support for Taiwan at every turn, then threatened China by conducting joint drills.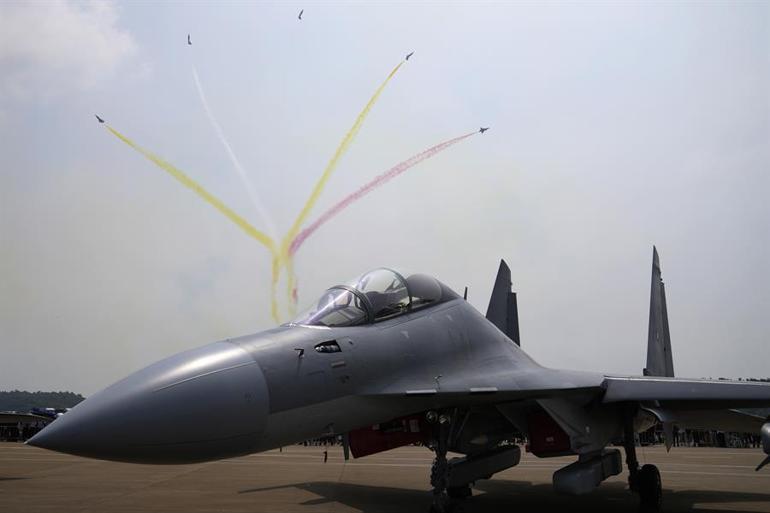 Following these developments, Taiwan's Defense Ministry announced yesterday that 39 Chinese warplanes have entered the air defense diagnostic zone (ADIZ) in southwestern Taiwan. The U.S. and Japanese navy and air force conducted large-scale drills in the Philippine sea on Saturday.
Taiwan's Defense Ministry said yesterday that 39 Chinese air force fighter jets had entered Taiwan's ADIZ region, adding that Taiwan's military had issued radio warnings in return and air defense missile systems had been deployed.

The ministry stressed that this was the biggest violation to date.
'TO STRENGTHEN DETERRENCE AND INTERVENTION'
The U.S. and Japanese navy said separately yesterday that China conducted joint drills in the Philippine Sea, including Taiwan, between Japan and the Philippines in the west of the East Sea on January 17 -22.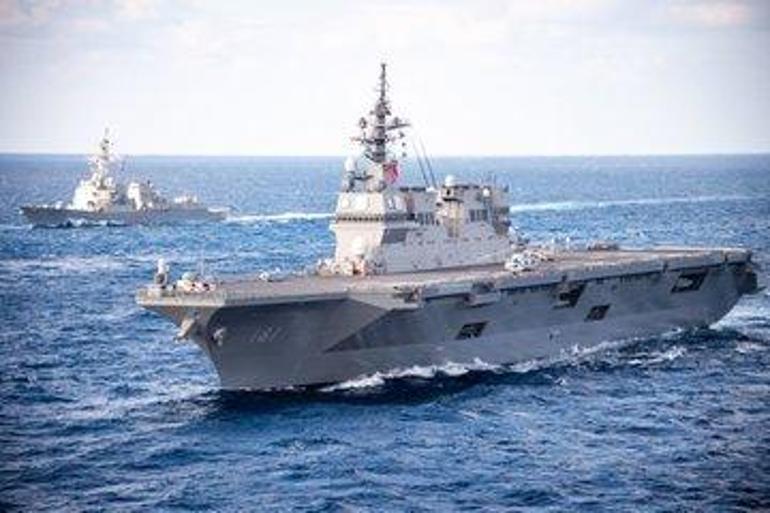 Ten warships from the United States, as well as vinson and Lincoln aircraft carriers, participated in the large-scale exercise, which was attended by the two countries' navies. Japan's Coast Guard officials said in a statement that "a bilateral exercise was conducted south of Okinawa with ten U.S. Navy ships, including the aircraft carrier USS Carl Vinson and the USS Abraham Lincoln, to strengthen the Effective Deterrence and response capability of the Japan-U.S. Alliance."
CHINA FOLLOWS THE WEST FOR TAIWAN!
The Washington Post, meanwhile, claimed that China produces software that automatically collects Facebook and Twitter data and stores it in real time on local Chinese servers, thus tracking the entire West.
China's data surveillance network, called 'public analysis software', developed over the past decade, specifically for politically sensitive information, includes $320,000 state-owned media software that collects data from Twitter. In this way, China is able to collect data on foreign journalists, politicians and academics.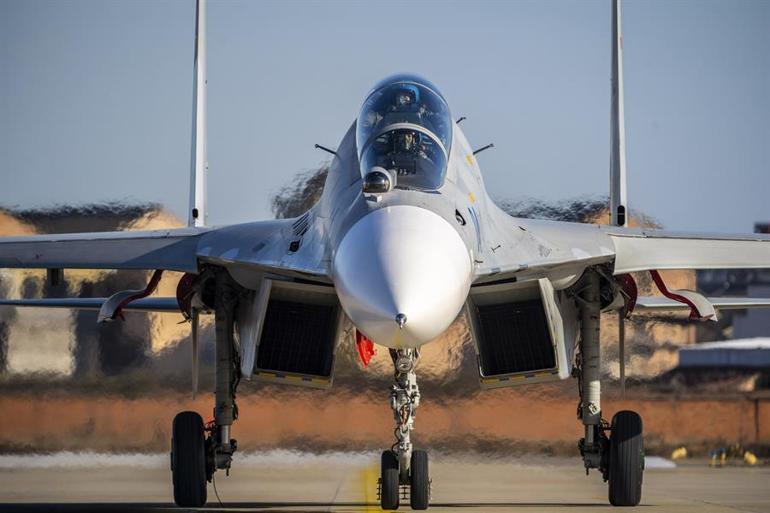 The same network also includes a $216,000 Beijing police intelligence program used by police that analyzes Western conversations in Hong Kong and Taiwan.