World
Bizarre joke to US President Biden! The connection was instantly disconnected…
A bizarre prank on US President Joe Biden, who was live-streaming for Christmas celebrations, has become one of the most talked about topics in the US.
US President Joe Biden met with his wife, Jill Biden, during a live broadcast friday at the North American Aerospace Defense Command Santa Tracker, where he met with children and their families who received Christmas presents.
NO BRONDON
In one of the calls, a father named Jared said after "Let's go Brandon" (Haydi gidelim Brandon) wishing the Biden couple a good Christmas. The phrase is being used as an insult by anti-Biden groups in the US.
BIDEN MEETS WITH SAK BUT HIS CALL IS INTERRUPTED
Biden calmly responded to the man's statement, saying, "Yes, I agree, let's go, Brandon." After a brief silence, the phone suddenly disconnected.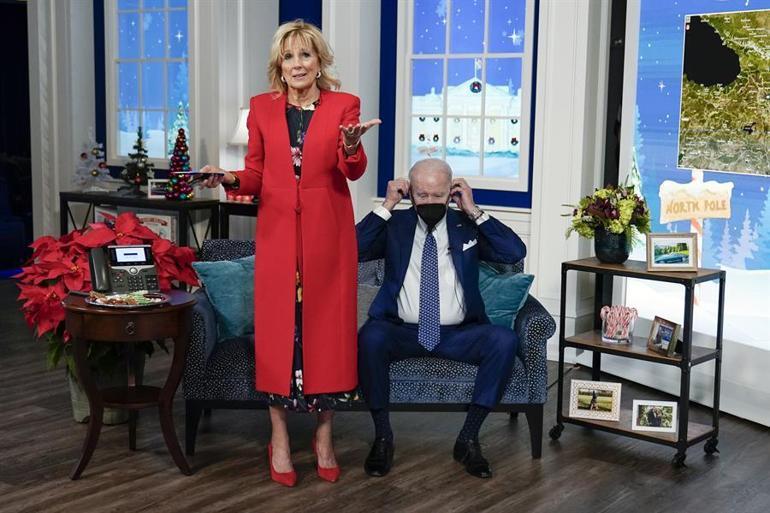 THE WHITE HOUSE HAS NOT COMMENTEDMany questions remain unanswered, including what the caller intended, why Biden repeated the slogan and whether both knew the origins of the statement, while the White House declined requests for comment.
WHAT DOES "MY DREAM BRANDON" MEAN?
After a NASCAR race, a reporter who wanted to talk to the winner of the race, race driver Brandon Brown, heard insulting slogans about Biden and told "Haydi gidelim Brandon" Brown that people in the stands were cheering for him.